UN's SDGs in times of COVID-19: An interview with Mahmoud Mohieldin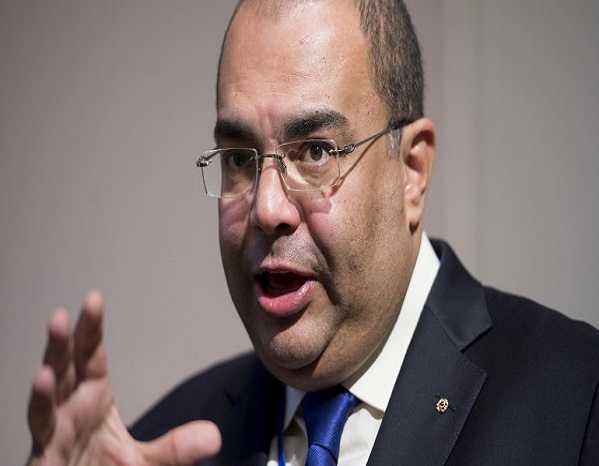 Originally posted on Arab Finance in March 2020
Editor's Note: This interview is a reflection of personal economic expertise and shouldn't be construed as an official stance of any organization.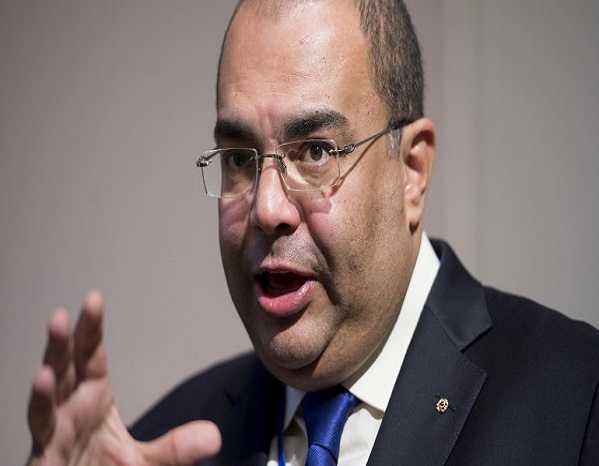 ArabFinance: For the first time in generations, the world has come to a screeching halt. Nations are locked in their borders, watching the reality of a global pandemic unfold. Countries are racing the Coronavirus (COVID-19) by investing billions in curbing its impact. Not only that, but the entire international community is joining forces to combat the sudden birth of such.
Some would argue that the current level of international cooperation is so rare that in the past decade it happened twice: once in addressing the climate crisis and another in setting the United Nation's 17 Sustainable Development Goals (SDGs).
By definition, the UN's 17 SDGs encompass addressing both the climate crisis and the rise of an epidemic such as COVID-19.
However, the question remains, with the world consumed with Coronavirus, are the rest of the SDGs at risk?
For a better understanding of this topic, Arab Finance sat down for a one-on-one interview with Economist Mahmoud Mohieldin, the UN's special envoy on financing the 2030 Agenda for Sustainable Development.
Mohieldin has served the global community for the larger part of his career and most recently was the World Bank (WB) Group senior vice?president for the 2030 Development Agenda, and before that he held several posts at the WB working in the fields of human development, sustainable development, poverty reduction, economic management, private sector development, among others. He was also appointed as Egypt's minister of investment for six years.
Many economists believe that Coronavirus will redefine how countries operate and their long-term plans. Do you believe COVID-19 will impact the achievement of the SDGs?
Part of the planning process of 2030 SDGs included the consideration of drastic shifts in circumstances, whether that shift was a spike in population growth, dramatic climate change, pandemics, or humanitarian aspects.  All these shocks are a fact of life.
That's why 2030 SDGs should not be viewed as a long-term plan that has nothing to do with our daily lives or any immediate challenges. SDGs, in fact, are about immediate issues of concern.
For instance, given your question, health issues are not only addressed through the third goal of "health and well-being" but it also relates to the second goal of nutrition as well. That's one example of many.
In this light, how could achieving the SDGs help prevent a similar pandemic from emerging in the future? What can countries do today?
I prefer to look at this from several angles. Firstly, if countries had worked on developing their health programs, financing them in an effective manner, implementing an efficient preventive medical care program, and most importantly, included these programs in their budgets a health crisis preparedness aspect, we would not be in this global panic situation.
That said, it is important to note that health targets in the previous UN's Millennium Development Goals (MDGs)  were not achieved in all developing nations. MDGs were set in the year 2000 with a completion date in 2015, which did not happen in a lot of countries. Therefore, the current 17 SDGs succeeded them one year later.
Secondly, and also going back to your question of COVID-19 impact on SDG implementation, how we deal with future health crises depends greatly on the lesson governments will learn from this latest shock. By shock, I mean the fact that no one expected this level of impact.
We have experienced many global shocks such as SARS, H1N1, Ebola, and more. Therefore, it was expected during the planning phase that the world would see more epidemics before 2030. However, a much quicker response was expected to combat the virus, which did not happen in a lot of countries.
We are fast approaching the point of no return when it comes to the climate crisis, with COVID-19 absorbing all governments' resources and attention, how can the UN ensure we still make progress in this regard?
While crucial, the 2030 agenda is not just about the environment and climate. There are four main compartments that encompass all 17 SDGs: One of them is climate change and environmental welfare; the second is poverty and growth, which includes equal opportunities, education, infrastructure, and much more; the third group is governance and transparency; the fourth, which I believe is the most important, involves everything related to human and social development and inclusion.
While they are four, they need to be viewed as an integral approach. If you have three perfect wheels, you still can not drive with an ill-functioning fourth.
We do not have the luxury to skip any immediate concerns, such as extreme poverty and humanitarian concerns, for example, despite COVID-19. In fact, a huge part of addressing both crises you asked about is in the progressive and equal adoption of all SDGs.
If countries were more committed to the SGDs agenda, we should have been in a much better place when it came to combating Coronavirus.
In your opinion, how do you rate the overall global pace of integrating SDGs?
It is an important question, but it is difficult to answer. To answer this, we need to examine it on four levels: Globally, agreed-upon targets were set and technical support was provided.
Moving to a regional level, there is a great deal of discrepancy between different regions. Some have been fully committed, with enormous progress. One example would be Southeast Asia, achieving high growth, high commitment, and a much better health system. While it is still too early to make such a statement, you can definitely see it in their resilience in handling the pandemic.
On the national (country) level, there is a similar discrepancy between developing and developed countries. They are dealing with different resources and leadership strategies, and thus, progress.
Nordic countries, for instance, are doing very well. Other European Union countries are doing good as well. Also, countries like Singapore, Korea, Vietnam, are doing very well.
As for the US, how it tackles different aspects varies. However, on the local (city) level, there is a very good attention given to climate, sustainability, and poverty. Even if they are not being labeled as working towards SDGs.
An important pillar, that is sometimes missed, is the local level, as in the adoption process in a given city or town. How the SDGs implementation should be tailored at that level in every nation, in terms of education, health, climate, and so on is a very important question.
And specifically for Egypt, how can we get from an all-encompassing global growth strategy to tailored national or even local implementation?
What we need from any country working towards implementing the agenda are three things: Finance, data, and implementation.
We need more periodic updates of the progress of SDG-implementation plans. This needs to be done in a very accessible way not just for specialists but for the masses as well, in order to effectively monitor the progress on a national and local level. Data availability is crucial.
Second comes finance. I could be perceived as very orthodox when I tell you: If it is not reflected in the budget, it does not exist. We can go on and on about prioritizing eliminating poverty, for example, but if you are not spending on it directly or adequately, your priority is not real.
Countries like Egypt need to have an SGD-based budget. This means that a core deliverable when designing the state budget is SDG achievement.
In my opinion, a budget is a nation's most important tool to achieve its goals, and more importantly, communicate its priorities. When examining a given country's effort, the question will always be: How much are they directly and efficiently spending on achieving individual goals?
Unfortunately, in the Arab world, I am yet to see an SGD-based budget.
How do you rate Egypt's adoption versus other strong regional economies such as Saudi Arabia or the UAE?
It is always good to have some sort of race between countries. However, the situation needs to be measured based on the condition each country was in prior to 2015 when the SDGs were announced.
If a country back then had a higher per capita income and a better system, it will be in a much more advantageous condition compared to other neighboring countries.
That said, there are two aspects to measure a given country's progress: Efforts and results.
And how do you evaluate Egypt in this regard?
Effort means the engagement of leadership, in terms of government entities, ministries, and head of state.
In that regard, it is important to acknowledge the serious attention that is being given to SDGs in Egypt.
For example, the rate of extreme poverty has risen in Egypt, based on figures by the country's Central Agency for Public Mobilization and Statistics (CAPMAS). The fact that the government is not hiding it nor ignoring it is a very positive sign.
Furthermore, Egypt has taken specific actions to address the issue. In the short-term, for example, there are Takaful and Karama cash transfer projects as well as improving the social safety net. In the medium term, there are the affordable social housing program, the universal health plan, and the educational system development.
Outcome, on the other hand, is a lot easier to measure. There is the agreed-upon metric of the 169 targets and 230 indicators that you can measure progress through.
However, on that, Egypt needs to do more. It needs to spend better on education, health, and poverty. More importantly, the quality dimension needs to be taken care of much better than this.
On a positive note, Egypt's progress in infrastructure, as part of the SDGs, has dramatically improved over the last year. Renewable energy and electricity projects as well as liveable cities, all have seen very good improvement.