13 Websites for Free Videos, Photos, and Sound Effects
Did you know that most of my videos, courses, and social media posts are created using royalty-free recourses? I don't mean I just create posts using Canva, which I do! I mean video footage of highways, motivational audio, or a dancing lightbulb with a transparent background.
If you want to create professional-quality social media posts and videos, then check out the tools and links below.
Or check out my video summary.
Of course, there are thousands of great websites out there to pick from, and millions of mediocre ones. But I'm only including the ones I rely on for my material.
Need a transparent background?
Check PNGWING
What if you want to remove the background of your own image? Here's an awesome trick. Using Wondershare's pixcut tool, you can download an average-resolution version of your own photo without a background.
Here's a photo of my dog right after her shower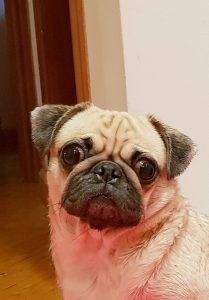 And here's a post I created by removing the background using Wondershare's free editing tool:
What about infographics?
For static infographics, icons, and vectors I use freepik, while for animated infographics I prefer to use Canva's free elements.
Here's a simple infographic I created using the freepik's icons and images.
Free Photos:
No matter the photo you are looking for, you will definitely find it on one of the below awesome websites.
Royalty-Free Videos:
Some of the above websites also offer great footage copyright-free, such as Pixabay and Pexels. However, I always found exactly what I'm looking for on Videovo.
Now Comes Audio:
Whether you are looking for background music, an audio file suitable for breaking news, or a sound effect, you can find all that on one of those three: Freesound, Mixkit, Videovo, and pixabay.
You can also download free previews from Adobe Stocks' audio library. A bonus tip is to check their great royalty-free images, videos, audio, and even templates.
Of course, all of the above websites offer premium products as well. Depending on which website you are using, make sure to either tick the "free" box in the filter; look for the free tag, or check the royalty-free tab.