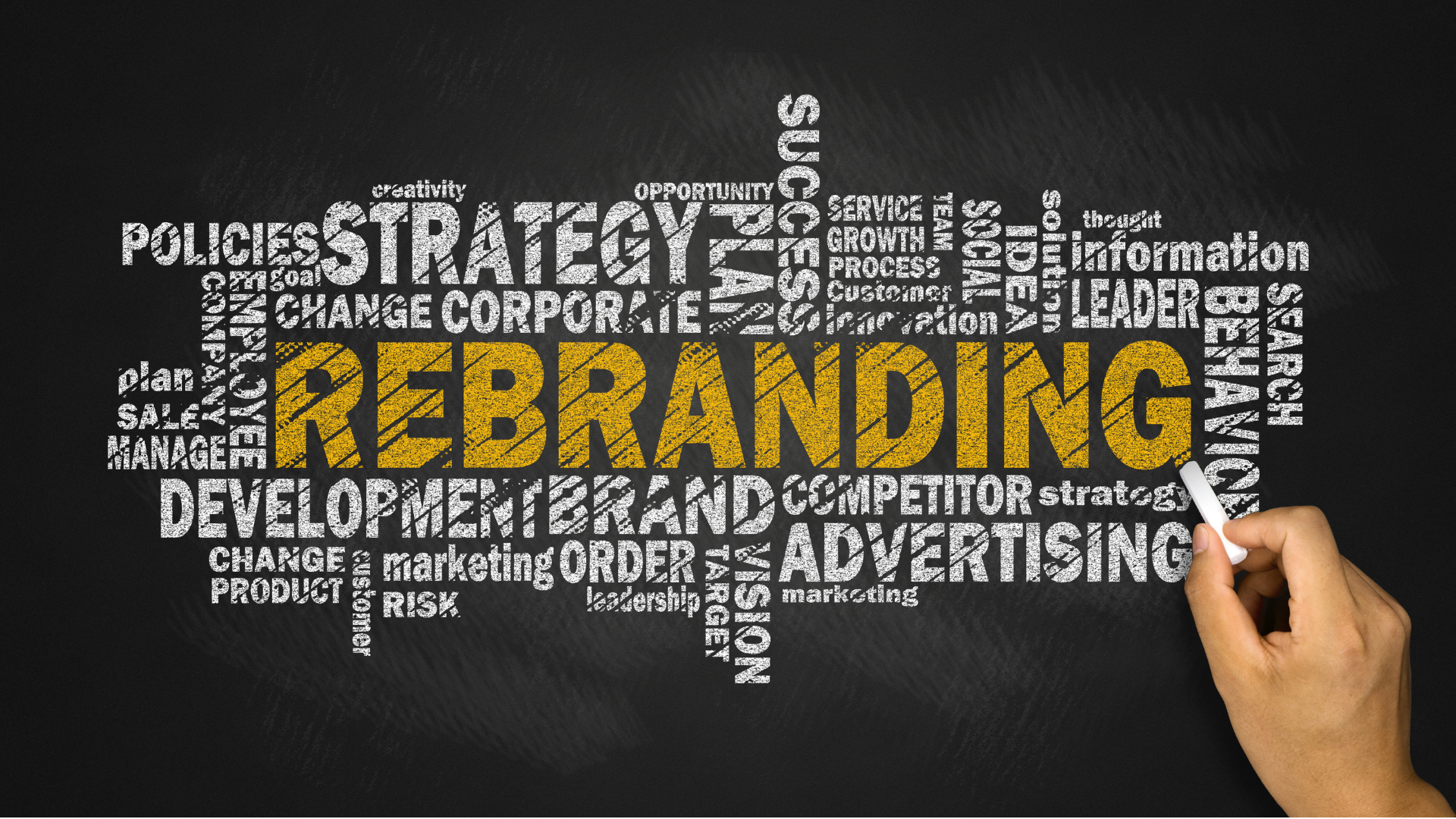 The decision to rebrand your business is always a difficult one and often fraught with a long list of what-ifs. However, if you follow the right path you can eliminate a lot of uncertainty from your team.
First things first, if you aren't sure if your decision to rebrand is the right one, let's explore the right reasons for rebranding.
Reasons it's time for a rebrand
If you tick any of the below reasons, then, as a start, you are on the right track.
You've merged with another company

You separated from a parent company

Your brand no longer reflects who you are. Your value, services, mission, and vision changed

Changes to your audience base, whether the shift is in age, location, or  income-level

Expansion of your services, technology, or entrance into new industries

Your current brand identity isn't competing well with stronger players

Legal reasons

Your brand is too complex or vague
Wrong reasons to rebrand
Your logo has been there forever
If you feel your logo has been the same for too many years and it's time to shake things up or upgrade your presence then slow down and take a deep breath. This decision may not be the right one.
No matter how hard you try, there will always be a difference between how you see your brand and how external stakeholders perceive it.
PR mishaps, internal issues leaking to clients, or a need to separate yourself from previous issues are rarely the right reasons for a rebrand. More importantly, it won't work. People are smart enough to see your rebranding attempt for what it is,  just ask Meta.
If someone has said any of these statements during a meeting, stop and review the true cost of the rebrand
We need the brand to reflect the new blood

We're getting rid of everything old that's not working 

New marketing team, why not a whole new image

We need to refresh the old image
Partial vs. Total Rebrand
You've decided rebranding is the right choice for the future of your business. The next step is to decide whether a partial or total rebrand is the more suitable option.
The two main factors to consider here are how established your business is and your reasons for your brand.
For example, your brand has been there for many years, is well recognized, and your main reason for the rebrand is an expansion to new markets or adding new services to your portfolio. In this scenario you have more to lose with a complete rebrand than gain, making a partial approach the right one.
However, if there are core changes to your mission, values, intended position, or future goals, then a complete rebranding may be the right move for you. 
What's the difference?
A partial rebrand is an adjustment to your visual identity to accommodate a shift in your goals. Examples include changes in typeface; amendments in the icon; going a bit more minimalist, or adding a color.  Think Google, Burger King, GAP.
A complete rebrand, on the other hand, means everything is on the table, your name, colors, typeface, purpose, market, you name it.
GoDaddy, the hosting giant, is a great example. The company grew in image and size past its old logo. It dropped its icon, changing its colors, typeface, message, and every aspect of its identity.
Other examples include Dunkin' when it dropped the donuts and Uber (even though it's considered a fail).
Your brand is a full experience
The branding process is a 360 approach. Every aspect of your identity, offerings, story, mission, values, and people need to communicate one message. 
Before you start working on a new brand you need to know what you want every aspect of your business to communicate, or research every aspect of your business.
Your main asset when starting your research journey is your loyal, long-term clients. Survey them to find out what specific benefits and value you present to them. Find out specifically, why are they sticking with your brand? The answer to that is what you need to expand upon, this is what the foundation of your rebranding should be.
The next step is your internal stakeholders. What do you and every employee see as the edge of your business? What is no longer serving you and needs to remove? Narrow down a list of values you need to communicate.
Your new brand is based on your future, not your present
The new brand shouldn't represent what your business has become, but rather where you plan on being. Communicate your vision and the realistic goals you set. Realistic here is a keyword. Don't set expectations too high. You know what you can and want to achieve, that's your brand vision.
Another issue that could backfire is tying using your brand as a curtain to hide your current corporate behavior and value. For example, don't add green and sustainability as a core image of your new brand when you have no plans on dramatically reducing your operations' carbon footprint. This will backfire.
Next, comes brand strategy
This is the foundation of how your new brand will be rolled out to the public and maintained. 
At its core, brand strategy shapes every aspect of the business and impacts everyone. Put simply, it's a set of do's and don'ts, goals to be achieved, and how to achieve them.
Your brand strategy should reflect who you are, what you do, and what you believe in. It's about acting consistently towards your internal stakeholders and target audience.
Everything needs to fit together, here's how to do that
Treat your brand like a real live person:
Tone of voice: What does it sound like? There should be a consistent tone in everything you hear, see, and read. 

Persona: How does your brand act?

Reason for being? What's your brand's story,  mission, what does it value?

Benefit to the world: What problem are you solving? 

How are you different from your competitor?
A final piece of advice, keep things simple. Your brand offers a great benefit to the world, simply communicate that at every point of interaction with the public.
Interested to read more about branding, find out what's the right color for your brand