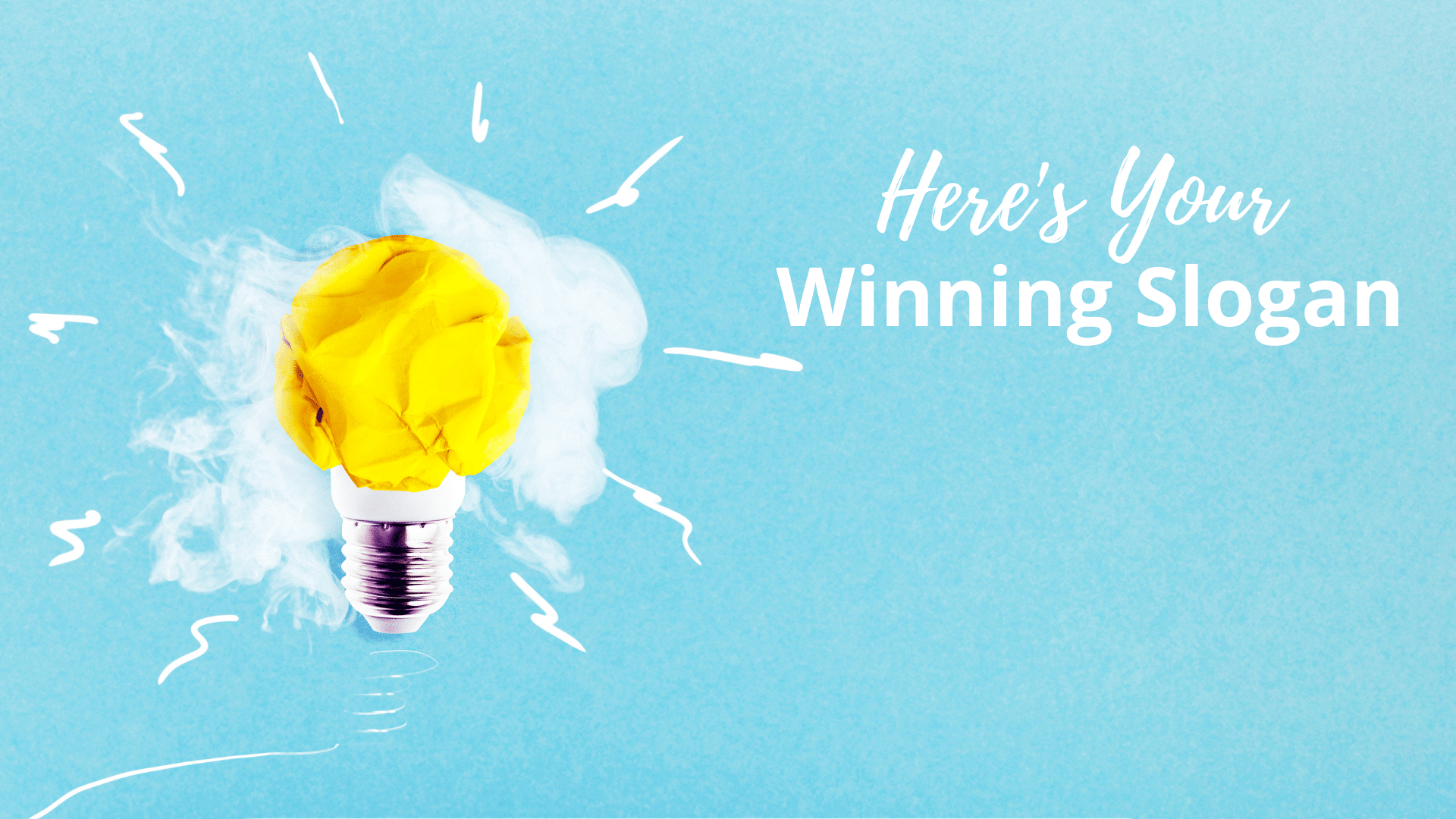 First things first, let's begin with the basics. The purpose of a business slogan is to remind people of your brand and give them a clue to the benefits they receive when using your products or services.
Sounds easy, right? It really was 30 years ago. Today the average person is exposed to a whopping 5,000 brand messages a day, according to Yankelovich market research firm. This makes the challenge to come up with an impactful and memorable slogan a great one.
Three musts for your business slogan:
1- It has to have an obvious relationship to your brand name or main product. Don't expect customers to invest time thinking about the connection to what it means.
2- It should roll off your tongue. In other words, be creative, easy to say, and sticks to one's memory.
3- It should be made up of simple, small words. It doesn't matter how technical your business is or that you only sell to factories. Keep it super simple and straightforward.
Test your slogan on a 10-year-old kid
I am dead serious. Ask your nephew, child, or the neighbor's kids to read your slogan and tell you what he thinks your business does. If his guess is a close one, your slogan is a winner!
Before we go into the how, here's an excellent slogan-maker tool by shopify. You enter a word and it generates tens of slogan ideas. Of course, please don't copy the slogan as it is, this is just a good starting point for your team's brainstorming.
Three ways to build your business slogan
It takes a village to create a winning slogan, make sure you involve people who are outside the core operations team. Anyone who was part of developing your business' service or product sees it differently then your target audience.
Disclaimer: The below methods are inspired by HubSpot's 60 business slogans report
1- Use your core values as a foundation: Write down your core business values. Then explain what they mean to you as a user and to your business. From that, craft slogan options.
2- Relatability is the key: This method best fits businesses that are B2C. Build a survey with 2 questions: (1) a brand they love and personally connect with; (2) why do they think this brand speaks to them.
True, this is a little bit of a wide search, but you will notice clear patterns when it comes to the aspects your average audience relates to and builds a connection with.
For example, if you are in finance and the sense of safety and comfort top your survey results, then build your slogan to communicate that.
While if you are in nutrition and feeling understood and at ease comes up, then this is your winning ticket.
3- Go straight to benefits and results:
What is the main benefit your clients will get when they use your products and services? Here it will really benefit you to interview your loyal and repeat customers. Ask new customers as well about the primary factor that influenced their buying decisions.
You may be surprised that your own list of benefits will be different to some extent than what your clients deem as the core benefit of your business.
Good job, you now created several slogan ideas. Now what?
Test, test, test. Ask everyone you could find to pick one slogan and explain their reasons.